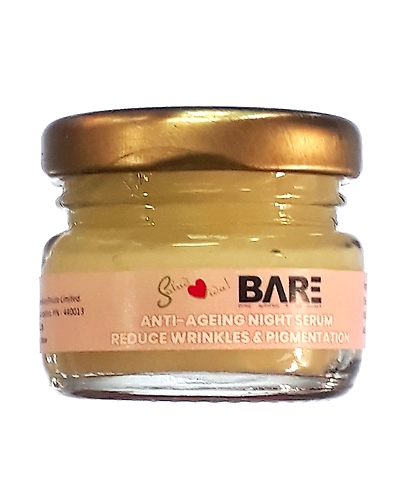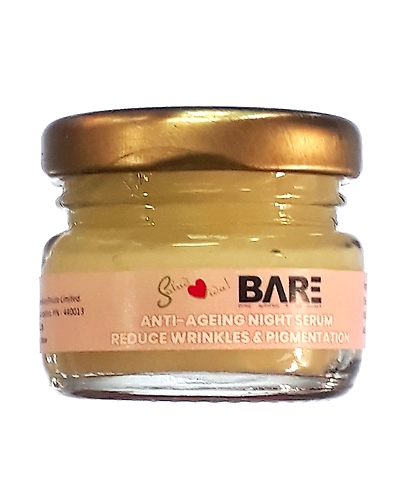 Anti-ageing Night Serum 25ML
| | |
| --- | --- |
| Brand | B.A.R.E. |
| SKU: | AANS |
| Product Availability | In Stock |
Write a review
Composed of Aloe Vera Gel, Papaya Gel, Essential Oils of Orange, Papaya and Turmeric, Almond Oil, Vitamin E and Caffeine infused Olive Oil, this serum is free from any toxic additive or chemicals like Silicones, parabens etc.
It reduces wrinkles, rejuvenates the skin, reduces pigmentation and improves skin-tone.
This serum is meant for overnight application because it contains essential oil of Orange that causes skin burn upon exposure to sunlight.
Billing Information applicable to entire cart (not just this product):
Shipping Charges:
Orders MORE THAN ₹ 300/- = ₹ 0.00
Orders LESS THAN ₹ 300/-
Maharashtra, MP, Goa = ₹ 50.00
Rest of India= ₹ 60.00
CASH ON DELIVERY (COD) = FLAT ₹ 50.00